EDITION : ♥ 2023 ♥

HOW DOES IT WORKS ?
Meet&Roll allow to search some teammates or a team to participate at the 24Hours Rollers of le Mans.
Meet somebody and skate together . Share the registration cost and team expenses.
But especially share some greats moments of emotion and pleasure on rollers .
Some teammates or teams might register on the French or English part you can watch the ads on both parts .
TWO POSSIBLE OPTIONS :
You are alone , without a team , and you propose yourself to become a TEAMMATE and join an existent team .
You are CAPTAIN ot a TEAM and you are looking for some skaters to complete an existent team.
TEAMMATES
Allow to create a personal sport profile
Allow to create a simple sport profile and apply to be part of a team
That sport profile is accessible by the team captain and website visitors.
You can also search in the ads proposed by the teams
You can contact one or more that did get your attention
You can easily filtered search with several search criterion ( category, style and level of the team…) to meet and participate at the 24H le Mans in a team that really match you .
TEAM / CAPTAIN
Allow the captains to create an ads to present his team looking for teammates .
The ads are visible from the teammates in the sport profile part and website visitors.
You can search some teammates through the sport profile ads. You can easily filtered search with several search criterion and contact the ones who really match your team .
IMPORTANT :
Propose a team involves the creation of captain position , he is in charge the team organization and his registration on the 24H rollers of Le Mans website
All advice on www.24rollers.com.
HOW DOES REGISTRATION WORKS ON THE MEET&ROLL WEBSITE ? :
Register and Login and create your Ads
---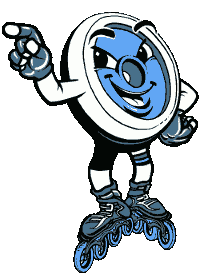 You can also join a partner team !

Live a great moment with an individual registration with the partners of 24H Rollers
ROLLERBLADE EXPERIENCE: 12 places in Discovery category
ROLLERBLADE CHALLENGE: 10 Places in Prestige category
LD ROLLER SPEEDNESS: 12 places in Discovery category
POWERSLIDE SPEED WLTS: 10 Places in Prestige category
For more information: www.24rollers.francebooking.fr